Compare Top
Learning Management Software (LMS)
FIND THE RIGHT LEARNING MANAGEMENT SYSTEM
Compare Top Learning Management Software (LMS)
If you are planning to expand and homebrew new specialists in-house, you simply need a proper LMS tool to be successful. Don't know what an LMS tool is? Used by companies to successfully onboard and train employees, an LMS or Learning Management System delivers and tracks educational and training content like no other tool on the market.
Whether you are looking for customizable content or gamification or mobile lessons, a proper LMS got you covered on all sides. This is a huge industry full of different tools which only further proves their usefulness. But you don't have to take our word for it, the numbers speak for themselves, here is some raw data for you to digest:
A fine majority (roughly 68% of workers) of employees say that training and development is the most valuable company perk.
Companies that provide professional development programs have a 38% higher retention rate and higher quality product/service outcomes.
The entire Learning Management System industry is expected to grow to $22.2 billion by 2023
As you can see, these tools are very capable and in the right hands, can boost not only your employee morale but improve retention as well. And this leads us to the next section of the article.
Standard LMS Features
The majority of Learning Management Systems are equipped with a standard set of functions such as a management module, content library, gamification, and more. Let's take a look at each in detail.
Employee training
Most if not all LMS tools come bundled with training courses. Typically, these courses cover things such as job training programs and onboarding guides but you can encounter certifications.
Synchronous learning
While tough to coordinate, this module allows you to conduct classrooms in set times, both physically and online. With this module, business owners can foster collaboration from the very beginning.
Gamification
As the name suggests, gamification allows you to gamify the entire learning process by introducing clear objectives and rewards.
This function will allow you to create healthy competition and motivate those groups that see monetary rewards. It will also make the entire process a lot more entertaining.
Content development
Using templates, business owners can create personalized course content in a fast and effective manner whereas
authoring tools will allow you to put highly readable and visually appealing infographics, animation, among other things.
Asynchronous learning
Similarly to how synchronous learning works, this module allows you to gather employees at different times and locations to teach them all sorts of things.
This not only allows them to work at their own pace but at places they are most convenient, which is something that is highly valued.
Testing and assessments
This module allows you to see how well your students have learned the material through assessments and quizzes.
Typically, such features also allow you to learn about knowledge gaps through dedicated analytics.
SCORM compliance
Sharable Content Object Reference Model (SCORM) is a standard that gives you the opportunity to connect third-party content without the need to recode things.
Learning management
It allows you to automate a good majority of the education process.
From things such as scheduling to managing user info to delivering messages and content to allowing users to self-enroll to specific programs, this system will make things easier for you.
Certification and compliance management
The system will allow you to track whether your employees and trainees met all the criteria a certification demands.
Once they did, a report will be generated where all the details will be listed.
Content library
Most systems that are on the market offer a free content library that you can use to teach your employees new skills in regards to customer service, management techniques, and even safety regulations.
Mobile learning
Everything these days has a mobile app and LMS tools are no different in this aspect.
Most systems come with a handy mobile application that will allow your employees to access the material whenever they want.
Performance tracking
And last but not least, most LMS tools come with a proper performance tracking tool.
With it, you can see how much your student spend time on learning and what things you can include in your next course.
Key Benefits of LMS Tools
Learning management systems have many benefits and listing them all would be impossible. Hence why we decided to narrow them down just a few of them. These are, in our opinion, the most important ones and demonstrate the system the best.
Improved employee involvement and retention
It is generally known that an engaged employee is a loyal employee. If you are having difficulties retaining talent, consider using an LMS tool. It will not only help him land smoothly but make him feel that he is being valued and cared for.
LMS systems can also be used to teach things your employees won't find online by doing a quick Google search. Teaching people skills to move up higher in the company or soft-communication hooks can only be acquired within a company. Make use of that information through an LMS tool to keep your employees engaged.
Reduced training time and costs
Regardless of how you look at it, training employees can take a while as you not only have to prepare the material but assess performance, track gaps, and other stuff. LMS tools can help you streamline this work as some work can be automated and/or applied on a scale.
Furthermore, if you are on a tight time budget, you can take full advantage of the many pre-installed courses. Add asynchronous learning and mobile app features and suddenly, you get to do work not only faster but of higher quality.
Improved user learning
Virtually every good LMS system is designed to accommodate various styles of learning. From things such as microlearning to pre- and post-training sessions to convenient access, LMS systems are flexible enough to cover just about any basic system.
Regardless if you are a manager or a senior worker or the CEO of the company, the system will ensure that the material you learn is of high accuracy and was made by certified teachers.
Track certifications and compliance
And speaking about certifications, with an LMS tool on your side, you can easily learn who in your company needs additional training and certification.
Who Buys LMS Tools and Why?
Generally speaking, an LMS tool is designed to work in just about any organization. However, there are three types of buyers, namely enterprise-level companies, educational institutions, and small to medium-sized businesses. Let's take a look at how each organization size can benefit from such systems.
Large and enterprise-level companies
Big companies typically have a wealth of knowledge they need to share with their new employees. LMS systems help proper physical classes by allowing employees to learn material outside of office walls. Furthermore, by having the same material easily accessible from a mobile app, new employees can get lessons on-demand.
Another reason why big companies opt to use LMS tools is that they often like to hook them with their human resource management system (HRMS) to improve the learning process even more.
Educational organizations
Learning Management Systems are very popular with educational institutions. Whether it is a college or a university, chances are they use an LMS solution to help students access course materials remotely, talk to professors and peers outside of class, and more.
And similarly to how small companies use LMS tools, educational institutions combine virtual and real-world instructors to go through high volumes of work submitted by the students. Last but not least, universities use the Learning Management System to develop interactive content, such as quizzes, surveys, among other things.
Small and medium-sized businesses (SMBs)
Smaller companies don't have the funds to conduct proper training and classes which is why they often refer to LMS tools. They not only help reduce the time it takes to develop the necessary material but save costs on instructors that would keep track of the progress.
Most small to medium-size businesses pick LMS tools that come with a pre-installed course library that they can use right out of the box. And finally, many Learning Management System vendors offer discounts and/or favorable conditions for small companies.
Pricing Options for LMS Tools
Most LMS vendors employ a software-as-a-service (SaaS) pricing model but there are a few exceptions. Some vendors like to give businesses an option to buy a one-time license fee to use their software. And finally, there are those that have a free option that you can use as-is or add new functions for additional costs. Let's take a brief look at each model separately:
Per learner, per month
Pay for the number of learners that have enrolled on a monthly basis. Most fees start at $5 or less per learner but keep in mind that some vendors charge for the set-up process.
Per course
This plan was made with how modern certificates work. Essentially, you have to pay a different amount each time you need a new certificate that differs from the one you already have.
Per learner, per use
This pricing model gives you the ability to pay only for the functions you use and deem necessary. Most prices range from $2 to $10 per person.
One-time License
As the name suggests, this pricing model is when you buy a one-time license to use the software solution on your own data centers. It doesn't expire (typically) but you will need another license if you want to set another instance. Prices range from $499 to $25,000.
Free
As we already mentioned, this option is more of a trial that you can use infinitely but as you want extra options, you will have to pay to get them activated. Those tools that are completely free often don't have any kind of support and cannot be classified as safe.
How To Pick the Right LMS Tool
Most LMS vendors employ a software-as-a-service (SaaS) pricing model but there are a few exceptions. Some vendors like to give businesses an option to buy a one-time license fee to use their software. And finally, there are those that have a free option that you can use as-is or add new functions for additional costs. Let's take a brief look at each model separately:
Identify your Business Needs
One of the most important things you can do before you commit to a piece of software is to align the tool with your business needs. And what better way to do it than to ask your employees directly what they need. Once done with that, you also need to determine how the system will be used by you. Will you use the tool for onboarding purposes, or will it be a safety course machine, or maybe it will be a tool for management classes?
Another thing that you should check beforehand is the included content, that is if you plan on relying on it. And while you are at it, see if the tool comes with a proper course development module, provided that you have time to deal with this. Last but not least, see which KPIs will be affected by the LMS system.
Make a Shortlist of Variables
One of the first things you should do is see what is the market about, look for popular choices, and see what others might say about the system. Once you've settled on a shortlist of tools, you need to see how they can be implemented in your organization, how they can scale across different departments, and how much it will all cost you.
Additionally, you can check how the solutions you've picked can integrate with your HR system. Verify whether the LMS system can integrate and pull data from your HR software, whether your employees can sign in both platforms, etc. By having a list, you will not only stay focused but will shorten the time it would take you to find the tool.
Customer Testimonials
After you managed to find what you need, ask for a demo or a free trial. This will give you a better understanding of how the system works from the inside and what are the caveats. And speaking of caveats, it is vital that your vendor provides references from existing customers.
These will show you things that you haven't managed to spot, as well as it will allow you to see how similar businesses manage to cope with the limitations.
Conduct due diligence
And the last thing you should do before buying a tool is to compare not only the prices but the deployment options, customer support, and implementation time. These are all important things that will help you learn about the system after the sale has been done. If you have some business-specific questions to ask, ask them too. The more you learn about the system the more you can narrow down your choice pool.
The Troubles of LMS Tools
Each system has it's own set of issues and advantages. Learning them ahead will not only save you from headaches but make sure that your employee retention rate is not damaged. Here is a few things that you should keep an eye for when picking a tool:
Unclear learning objectives
Defining what a business or educational organization wants out of an LMS system can be hard but what's even harder is measuring things. In most cases, it is not about helping others to learn better and faster but rather how one can measure such things.
Make sure that the tool of your choice has a lot of analytics systems in it as these will help you in the long run.
Lack of stakeholder buy-in
The C-Suite will want to be in touch with the development program but if they don't see proper KPIs and a good business case, they might want to skip on a buy-in as there's no real perspective to get some ROI. Another similar issue might stem from the HR department.
If they are the ones that perform training duties, they might question the tool's compliance. They might also fear that they'll have to build courses from scratch. Finally, the IT department will have to support the decision as well as they will be the ones who will have to do the day-to-day maintenance.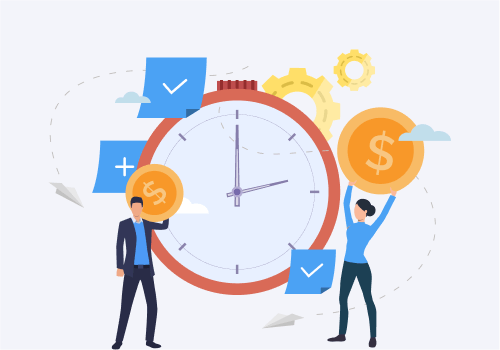 Installation Issues
Finally, just like any other complex software solution, issues during the installation process might occur. Things such as prolonged installation, unexpected errors, and broken functionality are not a very rare sight.
Another problem that might occur during the installation process can come from improper communication. Yes, sometimes it is not even about the tool itself. If both parties can't contact and talk to one another properly, issues are bound to happen.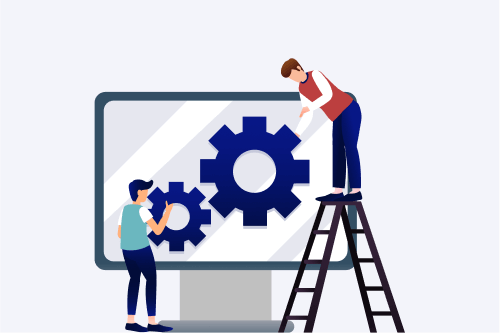 LMS tools that are included with HRM systems
Often, HR tools come equipped with LMS-like features which can cause a lot of trouble in a company. Your team needs to decide which option they want to use, a built-in, or a dedicated LMS system.
Depending on the outcome, you will have to weigh the benefits and the expenses and see if you can strike a balance between the two.
Industry Trends
Technology doesn't wait and new learning products are being introduced almost on a daily basis. It is best that you keep an eye on the following trends when picking an LMS system.
AI-Powered Learning Systems
AI technology keeps getting better and better. We are slowly starting to see LMS systems that have an AI component to it. These enhanced tools promise more adaptive, more personalized learning, something that is currently achieved with the help of a real teacher. These AI systems are also capable of evaluating results and understanding the content written.
What this all means is that soon we will be able to automate learning processes much more effectively. This also means that businesses can save a lot of money in the process as fewer man-hours will be spent.
Microlearning is on the rise
Less and less we see 90-minute courses and 100-page long case studies. Businesses are getting more efficient and smarter thanks to microlearning. For those of you who are unaware, the sole mission of the Microlearning style is to present less but more focused content.
LMS systems are slowly shifting to such type of content as they are not only just as effective but don't waste time. Such lessons are also more accessible as employees can comfortably view them on a phone.
Social learning
And last but not least, we have social learning. It is no surprise that social learning promotes collaboration and LMS vendors are fully aware of this. More and more tools are beginning to shift away from individual learning in favor of collaborative social learning systems.
We are now slowly beginning to see tools that have corporate social networks, post-training hubs, and even dedicated forums.
Sign up for the product development updates
Be among the first people to know about product release
Sign up for the updates
Sign up for the product development updates
Be among the first people to know about product release
Sign up for the updates